DISCOVER LOCAL HISTORY
The History Center is home to the Allen County-Fort Wayne Historical Society, maintaining a collection of more than 32,000 artifacts, photographs, and documents representing the history of Fort Wayne and Allen County.
Plan Your Visit
Monday – Friday: 10am – 5pm
Saturday: Noon – 5pm
First Sunday: Noon – 5pm
2022 - 23 EVENTS AT ARTS CAMPUS FORT WAYNE
YLNI Farmers Market
May – September 2022, Saturdays
Bill Blass: Fort Wayne's Fashion Designer
June 22 – September 30, 2022
T.R.A.I.N. Model Train Display
Free study trips for area students
September 2022 – June 2023
George R. Mathers Sunday Lecture Series
October 2, 2022 – June 4, 2023, first Sunday of the month
Festival of Gingerbread
November 25 – December 18, 2022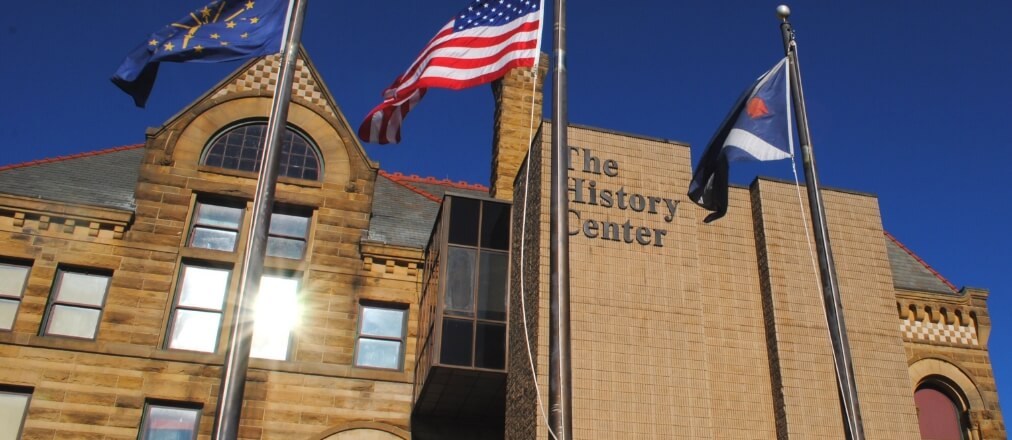 Experience the History Center
Visit fwhistorycenter.org for information on events. Check out the off-campus Miami Indian Heritage Days events, located at the Chief Richardville House on Bluffton Road.