INSTRUMENTAL TO THE COMMUNITY
The Fort Wayne Philharmonic is a professional symphonic orchestra with a mission to foster and instill a lifelong love of symphonic music through performance and education.
The Brotherhood Mutual Freimann Series
The Brotherhood Mutual Freimann Series offers audiences the great classics up close and personal. Experience highly intimate music-making at its best. Thursday evening performances are held in the History Center's luxurious Shields Room, the Old City Courtroom and Council Chambers restored to its High Victorian style and grandeur, located in the heart of the vibrant Downtown Arts Campus. Sunday performances remain at Rhinehart Music Center at Purdue Fort Wayne.
2022 - 23 FREIMANN SERIES
Louise Farrenc – Piano Quintet
October 20, 2022
The History Center
Freimann Quartet Plays Fanny Mendelssohn
February 9, 2023
The History Center
Clara Schumann – Piano Trio
March 16, 2023
The History Center
Amy Beach – Flute and String Quartet
April 20, 2023
The History Center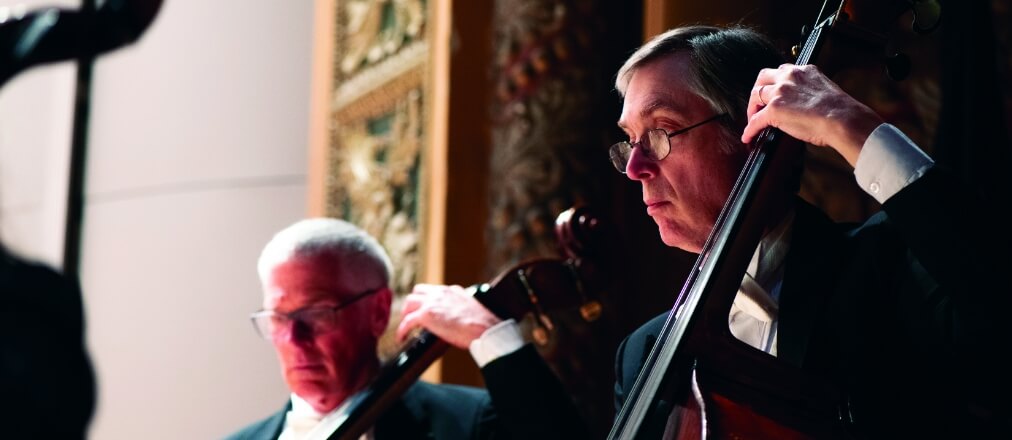 Experience Fort Wayne Philharmonic
Visit fwphil.org for information on performances on and off campus. Tickets are available through the ArtsTix Community Box Office.